World's most desired surf destination
No other Mentawai surf resort is better positioned to reach such a wide range of Mentawai surf spots.
MENTAWAI SURF RESORT OVERLOOK
Every surfers' playground
The Mentawai Archipelago located in Western Sumatra, Indonesia is notorious for showcasing some of the most perfect and mesmerizing surf in the world. The wide array of spots it offers is unmatched in quality, perfection, variety and every surfer that visits the area is guaranteed to find the wave of his/her dreams regardless of their level, ability and skills.
Aloita Resort is located on Simakakang Island in the Central Mentawai area. Most of the spots we surf on a regular basis are lined upon beautiful reefs scattered among the Sipora, Simakakang and Awera islands coastline. Rights, lefts, mellow, powerful, small, medium, big, fast, slow, hollow, not so hollow, short, long, shallow, deep… you will find waves of all kinds and characteristics here and it is the perfect location to improve, test your surfing skills or to learn how to surf. All of these spots can be accessed by boat and our fleet of top notch wave cruisers will take you with style, speed and comfort.
Our team of experienced surf guides have a clear understanding and deep knowledge of the area's waves, reefs, swell directions, winds, tides, crowd factor, safety and wave etiquette and are highly trained to make you score the best sessions and conditions on any given day. It is important to mention again and emphasize that even though the waves of the Mentawais are recognized to be some of the most perfect, technical and demanding waves on the planet, the islands also cater waves that are suited for surfers of all levels. Most of the spots are accessible to surfers of all abilities, especially when the surf gets smaller in between those bigger swells. It will not be an understatement to say that there is a wave for everyone around here on most days.
EXPLORE THE WAVES IN OUR AREA
Limited to 16 surfers
The Surf Package includes 2 daily surf sessions by boat to the best breaks around, depending on daily conditions, accompanied by our expert surf guides.
Pre-booked price is 70 USD per person per day. If purchased at Aloita, the price is 90 USD regardless if you choose 1 or 2 sessions per day, and availability is not guaranteed.
We stock wide selection of boards
We offer a variety of top quality surfboard rentals: Shortboards (5.10 to 6.4; 24 to 32 litres), Minimals (7.0 to 9.0), Soft tops (shared with the Surf School) and Longboards (8.0 to 9.3).
Price: 30 / 40 / 200 USD half day / day / weekly.
Professional surf photography
Our experienced in house photographer makes sure that you take home those priceless memories. Every surf session is recored with boat shots and water photography, as we make sure to get the sessions of your lifetime on record.
Surf package does not require to be booked in advance. Personal lifestyle sessions are also available on request.
Prices range from 320 to 450 USD depending on the number of pictures and length of stay.
Surfboard selection is a very personal matter and can be a very difficult task
When planning a trip to the Mentawais the average surfer should consider bringing at least 2 boards, a good all around performance board and a step up with more volume for the smaller days. A hybrid more experimental design will also prove to be a super fun option on the smaller to mid-size range surf. If you are an advanced surfer, you should also consider having a gun with lots of volume and those extra inches if the surf gets epic, especially if you book your trip during the high season (May- Sept).
The advanced beginner or intermediate surfer should consider bringing an all round board with bigger size and lots of volume, especially if you are coming from a long period without surfing. This kind of board will allow you to get that extra paddling strength on the surf and will also help you catch more waves. Bring also a shorter high performance board as well to start testing your skills once you start getting into the rhythm. Trust us: you will appreciate that extra volume and extra inches on the more demanding days, especially if you are not a consummated charger.
The resort also provides a surfboard rental service. We have top-of-the-line selection of boards in many sizes, shapes and designs for your enjoyment. From high performance short boards to step ups and hybrids, from twin fins to funboards and longboards. Al Merrick's and Pyzel's among some other top brands.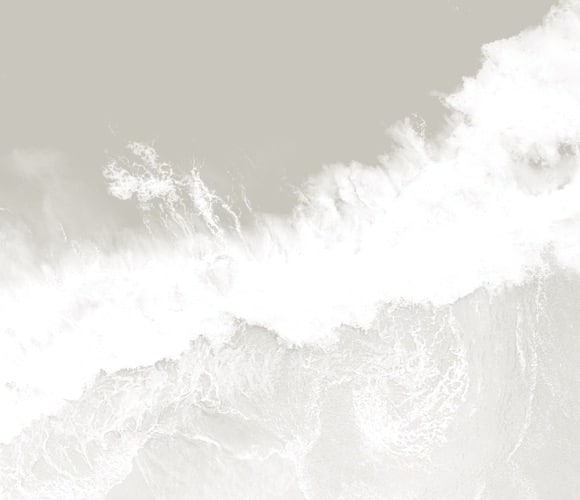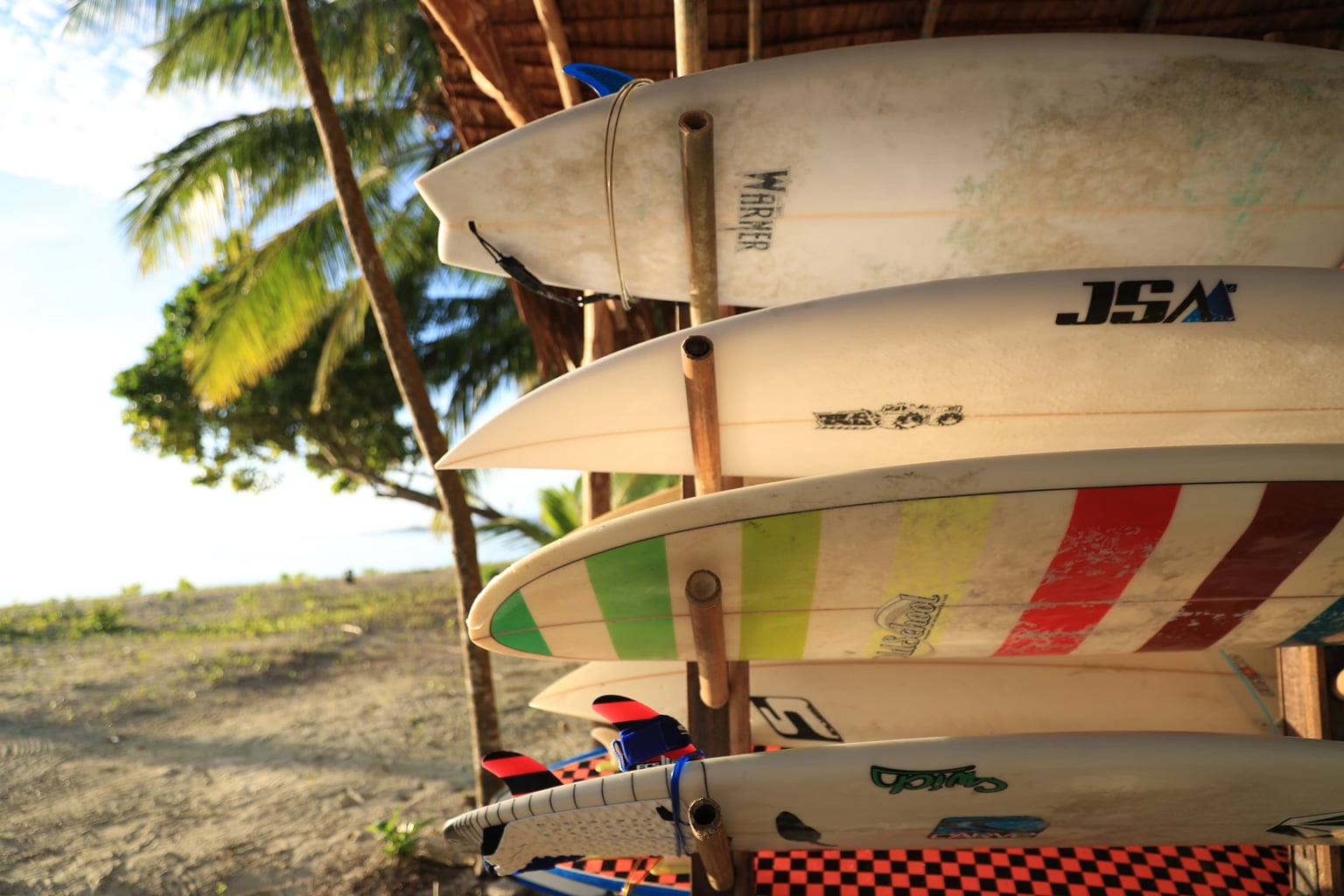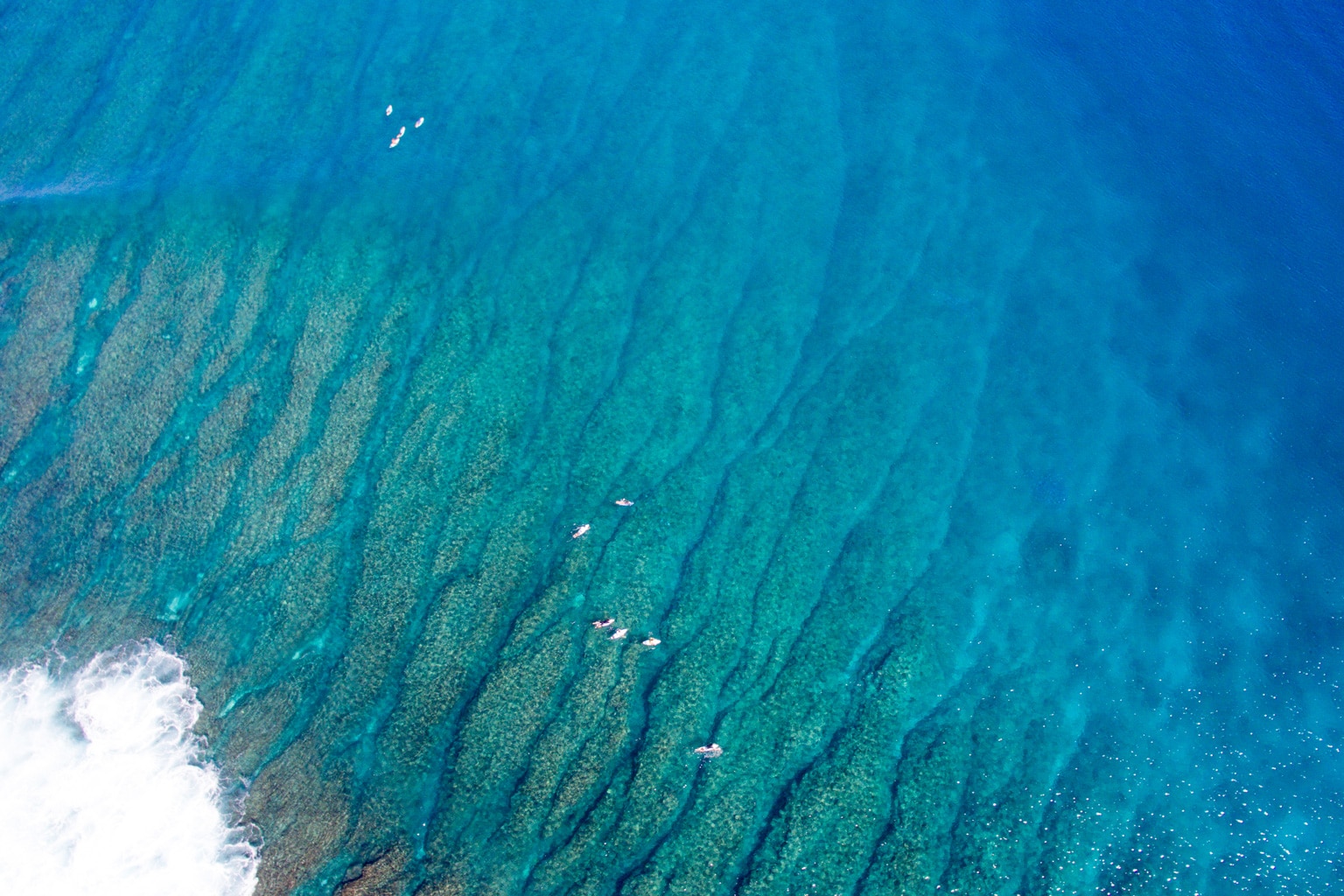 SAFETY AND SURF ETIQUETTE
Regardless of the location, surfing is an extreme action sport
Surfing is an inherently risky activity so the chance of getting injured is always present. However, if you surf responsibly, are aware of the hazards involved while you surf and follow our surf team's pointers you will be just fine. Our surf team priority is your safety so we will always keep an eye on you regardless of your skill level to make sure you have a surf experience as satisfying and safe as possible.
Each of our boats are equipped with a basic surf aid kit and our guides are trained to handle any emergency. Please note that it is our Mentawai surf resort's policy for every guest to have good international travel insurance while visiting us. There are also a few sets of very basic and elemental rules on safety and surf etiquette that will be addressed to every surfer on the boat on the first day of his/her trip. Understand and follow them and you should have yourself an incredible surf trip.
There are a million ways to surf, and as long as you're smiling you're doing it right.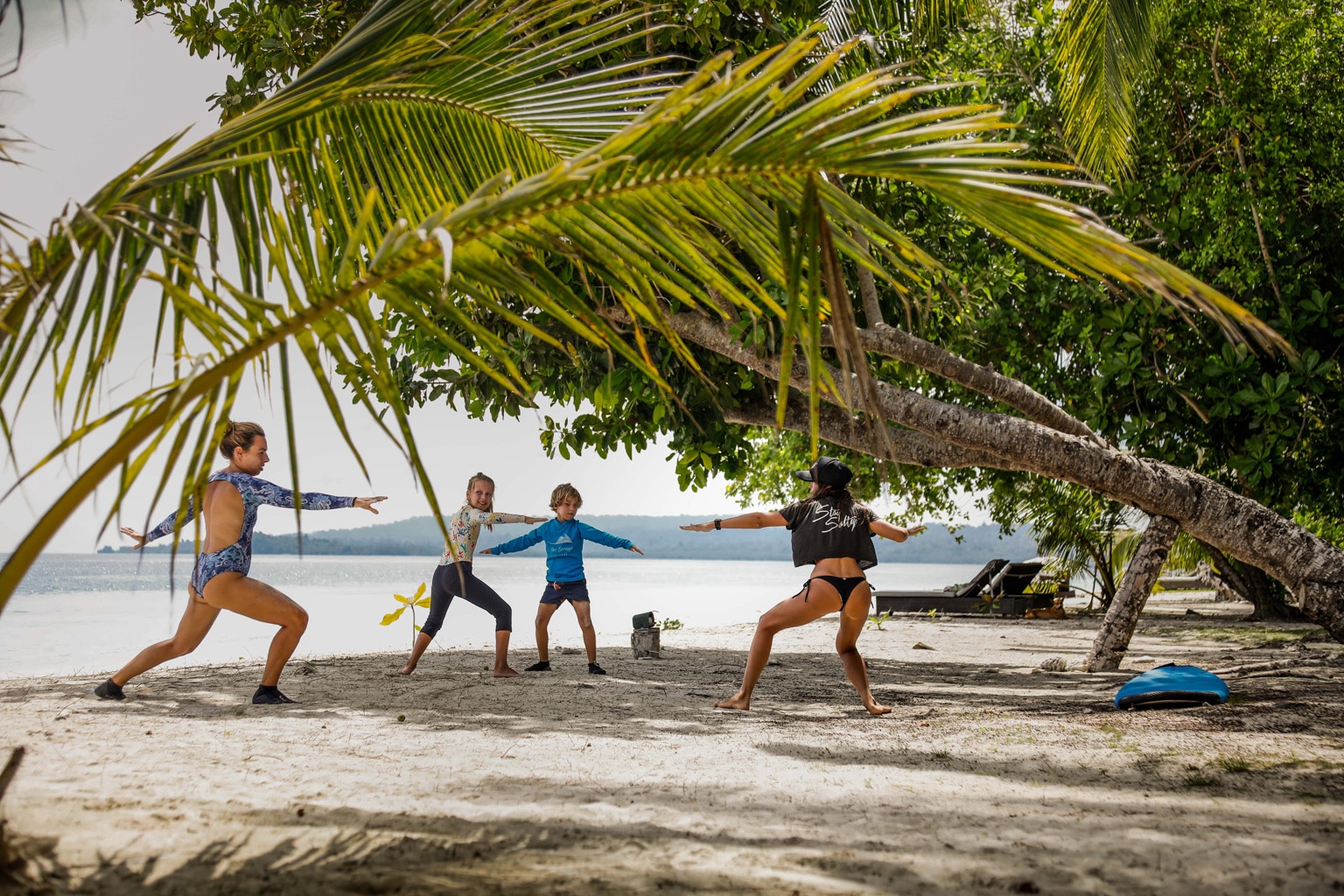 Aloita's home brake is ideal for learning or improving your surfing
No matter if you are a total beginner or already experienced. From theory on the beach to practice in the water, one of our experienced surf instructors will guide you step by step.
DISCOVER OUR SCHOOL
At Aloita we always use personalized approach with everything for each of our guests
When it comes to surfing in the Mentawais, we understand that every surfer is different and each one needs a different set of tips, coaching parameters and surf guiding criteria. Each session is different and it is the job of the surf guide to put every surfer in the crew in the right place on the lineup and to be on the watch for any potential hazards, constantly assessing and evaluating the lineup and aware of everything that is going on during the surf sessions.
Safety of our guests is the main concern and focus. Our team will naturally recognize your skills as well as the weaknesses and strengths of your surfing and will work with you to help you improve what you need to improve as part of the daily surf routines. We will work on your surf before, during and even after a session. Our surf guides will focus on your positioning, timing, performance and wave selection and will help you improve and fine tune those during your trip. Advanced surfers only need a few pointers on conditions, tides and lineups and mostly left to be on their own.
It's really cool when we have surfers like those on the crew because they will actually and organically become some sort of surf guides as well. It's always a joy to have a world class surfer among us as they serve as an inspiration to the rest of the crew.